Well, the answer is simple: Myrtle Beach can offer you all the charms of metro life without the conventional stress. Plus, everything is relatively affordable here – be it owning a house, starting a business, or even getting insurance for your properties.
In a nutshell, Myrtle Beach, South Carolina, is a haven, life is much more comfortable here. And who doesn't love comfort?
That said, you shouldn't even be asking if you should relocate to Myrtle Beach. What you should do instead is put the city as number one on your list of top destinations for when you eventually plan for a change of scenery.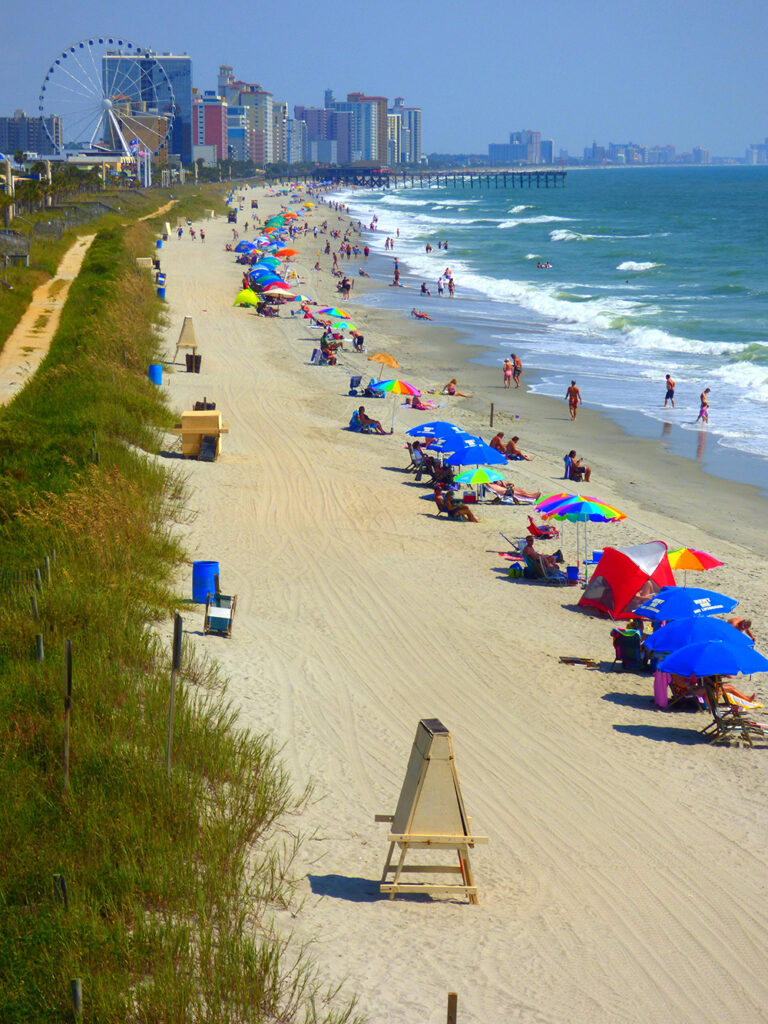 5 Reasons You Should Relocate To Myrtle Beach
60 Miles Of Beach Fun
The clue is already in the name, Myrtle Beach is undoubtedly one of the best destinations for beach lovers in the United States. Here, you can explore all the watersports you have ever imagined. And the best part: you can do all that on a 60-mile expanse of coastline along the Atlantic Ocean.
And if you'd like to delve further into the water for boating and fishing trips, the city has unique offerings for you. However, we'd advise you to get umbrella insurance first.
Now, don't be scared or puzzled at the mention of insurance. Instead, know that the policy will help you to have fun unbothered.
Hint: Umbrella insurance covers more liabilities than other policies. That's why we suggested it!
Affordable Cost Of Living
Compared to other parts of the United States, Myrtle Beach is relatively affordable. In particular, the city is about 15% cheaper than the national average (BestPlaces). And mind you, that's the overall score, specific aspects such as housing are even more affordable here.
For example, a median house in Myrtle Beach averagely costs about $209.7K (Rocket Homes) compared to the national average of $219K. And depending on the area, you can still get accommodation at even lesser quotes.
Either way, one fact remains true: Myrtle Beach is affordable. The economy is booming, and we have a fair percentage of scholars and world-class schooling institutions. For those reasons, this city is the right place to start a family, save up for schooling and business, or cut spending after retirement.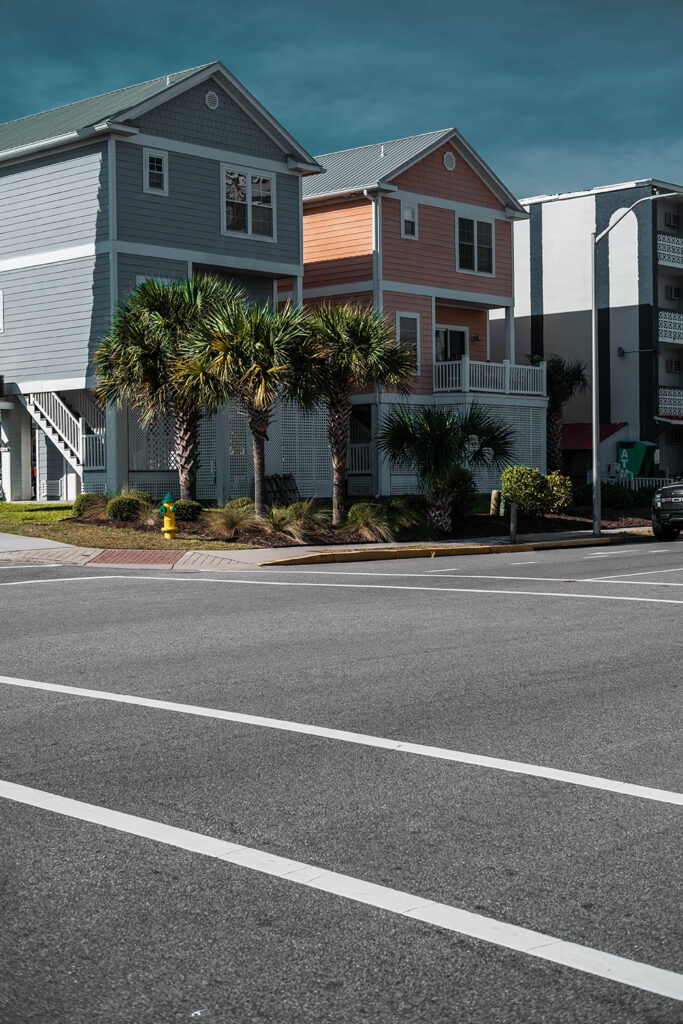 Warm Weather
The weather in Myrtle Beach is perfect year-round compared to most parts of the United States. For starters, we don't experience extreme winters here. So, no excessive shoveling of snow.
In particular, the lowest temperature you'd experience here is in January and even that is about 350C. Outside January, it is relatively warm throughout the city.
And mind you, our weather is not the only warm thing – our people are too! Regardless of your base before moving to Myrtle Beach, the neighborhoods will readily accept you. We're already used to strangers who come from all over the world for vacation. In fact, we receive over 15 million tourists annually!
Entertainment
Outside our beach and watersports, we also have golf. And you can ask around: Myrtle Beach has some of the best golf courses in South Carolina and even the United States at large.
If golfing is not your thing, we still have a host of fun activities that will interest you. For a start, we host different kinds of annual festivals. You could try the jazz or the famed oyster roast festivals.
The festivals aside, the influx of tourists around the city means you can always make new friends in Myrtle Beach. You can exchange ideas and even conceive the next billionaire dollar initiative – we hope you do!
Suggested reading: The 7 Best Things To Do In Myrtle Beach
Excellent Health Care
The cherry on top of all Myrtle Beach's offerings is her top-notch health care. The city boasts of one of the best systems for such anywhere.
In particular, we have tons of world-class centers with state of the art technologies. Top examples include the Grand Strand Regional Medical Center, Georgetown Hospital System, and McLeod Health.
Verdict
Myrtle Beach is a warm city with friendly people. The economy is suitable and affordable for all ranges of purposes. Say those things are what interest you, then you should relocate here.
And remember, to get off easy in any new city, work with local businesses such as Aaron Miller Insurance. We offer free quotes and you can rest assured of top-notch customer service.
That said, we hope to have you in Myrtle Beach soon!