For many, the summer months are loaded with outdoor activities, too much sun, and lazy afternoons. If you're planning on vacationing in Myrtle Beach, you won't be short of things to do! We can definitely assure you of that. From sight-seeing, attractions, and fantastic restaurants to adrenaline-pumping activities and other outdoor fun, Myrtle Beach has a lot to offer.
However, if you need somewhere to start or some new ideas to consider, here are 7 of the best things to do in Myrtle Beach.
Top Things To Do In Myrtle Beach
1. Golfing Days Out
Touted as a well-esteemed destination for celebrity-designed and challenging golf courses, Myrtle Beach is the place to be when it comes to golf.
With more than 100 golf courses and the nickname of "Golf Capital of the World", any golfer would feel right at home in coming to Myrtle Beach to play. Whether you are a novice or a highly competitive golfer, this might just be your holiday destination of choice.
There are even Par 3 courses as well as miniature golf courses for those of you who would like to take it easy.
2. Helicopter Rides
If anyone has ever asked you what superpower you would want if you were a hero, you might have said that you'd like to fly. Well, how about flying in a helicopter?
Helicopter rides make for terrific gifts for any upcoming birthdays, anniversaries, or any other occasion. In Myrtle Beach, you can find long, scenic helicopter tours and travel up the coast to the North Carolina border.
However, if time is not on your side, you can easily book a more affordable, slightly shorter tour of the area with beautiful aerial views of the city and beaches.
3. Seafood
Myrtle Beach boasts a reputation as one of the best places to enjoy seafood. Fresh seafood is available daily to restaurants as fishing boat fleets bring in their catch from the Gulf Stream not far away.
So, whether you are in the mood for some fish and chips while sitting on a bench overlooking the sea, or at a gourmet dinner for two, Myrtle Beach has plenty of seafood restaurants to choose from.
4. Live Music
What's better than enjoying some live music from a great band? Myrtle Beach is home to several music venues with artists of incredible talent. Depending on demand, you might witness some big names in the music industry, alongside some start-out local groups.
Whether you want to go to a big concert or enjoy some relaxing music at a local joint, Myrtle Beach's music scene is bound to impress you. The best time for this is during the summer months where there are plenty of free concerts to enjoy with your friends or family without breaking the bank!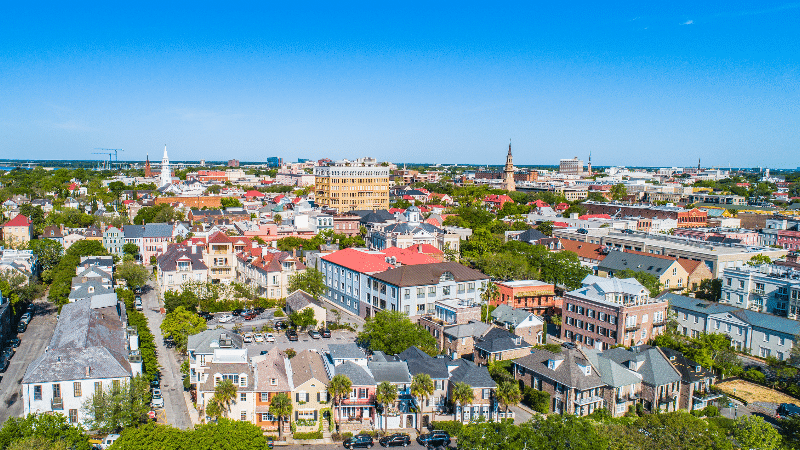 5. Farmers Markets
If you're a true foodie, then you will love checking out the Farmers Markets. Myrtle Beach has a rich community network that works tirelessly together to produce locally grown fruit and vegetables.
Not only can you support the locals here, but you also get to enjoy the fresh delights of plants, dips, sauces, baked goods, as well as some arts and crafts.
Some popular markets include the North Myrtle Beach Farmers Market or Surfside Farmers Market.
6. Nature Walks
If you prefer a more solitary experience in nature, Myrtle Beach delivers again. Visit Vereen Gardens in Little River or Brookgreen Gardens in Murrells Inlet, both of which are less than an hour away from the Grand Strand.
You can find short hiking trailers with beautiful, scenic spots along the way – perfect for nature lovers!
7. Kayaking
For an adventure that is suited to everyone, kayaking is the perfect activity to get everyone together. Kayaking is quite easy to do and can take you on all sorts of adventures! From the more relaxed, tucked away stillness of marshes and creeks, to the rougher ocean, you get to decide.
Where To Start?
Narrowing down a list of things to do in Myrtle Beach can be a challenge as there is just so much to choose from! So, if you're looking for some ideas to start with that could be fun for everyone, be sure to try some of these top activities.
And if you decide you love Myrtle Beach so much that you want to move here give Aaron Miller Insurance a call to get the ball rolling on some home or condo insurance.