Flooding is one of the most common natural disasters and, unfortunately, basic homeowner insurance doesn't always cover damages incurred from flooding.
Getting to know what is covered in homeowner insurance versus flood insurance is very important when acquiring insurances, so let's take a look at what it is and what it covers.
What Is Flood Insurance & What Does It Cover?
As the name suggests, flood insurance is specific to the damages to the property caused by a flood. Be careful though, what it's not, is insurance for burst pipes or a leaky toilet, this is where your homeowner's insurance comes in handy.
A common mistake many people make is thinking that if they live on elevated land or further away from a shoreline, they won't be at risk of flooding. But, that's a potentially expensive mistake to make.
For instance, if you live in a town that gets snowfall in winter and the area is fairly mountainous or hilly, the rapid thawing of ice coupled with rain could cause flooding. Still think you don't need it?
Advice For Buying Flood Insurance
Where To Start
First and foremost, check whether your region is prone to flooding. If you live in the desert, then perhaps it's not necessary. But, if you live near a shoreline or in a snowy, mountainous area, maybe you should consider acquiring flood insurance.
While doing research on insurance, check whether your homeowner's insurance covers anything related to floods as well.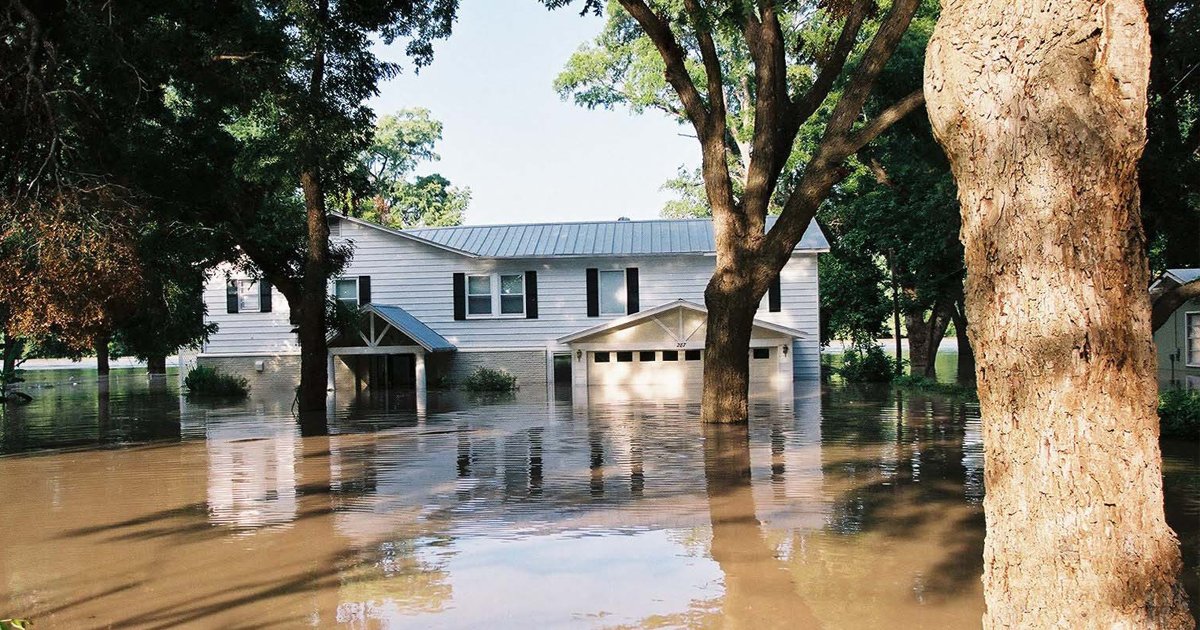 How Do I Find The Best Deal?
Start by calling a reputable insurance broker or agency. They can assist you in getting quotes and the best possible deal. This is especially important if you live in a low-risk region, where the costs will most likely be less.
It might be a good idea to compare quotes from a National Flood Insurance with a private insurer, just to be sure.
In addition, check with your homeowner's insurance provider whether there are add-ons available to include flood insurance. Bundling your insurance policies with the same provider could get you a better deal.
What Sort Of Cover Do I Need?
Make sure your cover includes building repairs and proper cleanup. Removing debris after a rather disastrous flood is a bigger job than just calling your friend with a pick-up truck. It means hiring a professional, which costs money. Make sure your insurance covers costs like this, over and above the repairs to your home.
While getting this extensive cover, make sure you have it all drawn up in the policy. You need to ensure that you'll be covered for all the extra bits, like a clean-up crew and all the repairs.
Also, check to see whether you have "replacement cost" coverage. This is very important if your home is over 5 years old. It will make sure that any damages are repaired according to current building codes, which may result in making some improvements.
Do I Need It If I'm A Renter?
Just because you're a renter and your landlord has homeowner's and flood insurance, doesn't mean you'll be covered for loss of personal items. Do some research and consider insuring your personal belongings in the case of a flood.
How Can I Lower The Premium?
If you live in a storm-prone region, installing a tougher roof and storm shutters on your windows can lower your insurance premiums.
Make sure to mention these things when enquiring about flood insurance. Risk factors that are assessed include your region and the risk of storms and floods.
It might cost you a bit extra in the beginning, but it will save you loads of money on your insurance premiums in the end. And who doesn't love saving money?
Conclusion
Flood insurance isn't necessarily for everyone, but it is a necessary consideration when you're a homeowner (or a renter). Just like you hope that one day your house will never be burgled, you hope flooding will never occur. But unfortunately, sometimes it does.
In the event that it does happen, you want to make sure you're covered for everything and don't have to pay for repairs yourself. This is where a good flood insurance policy comes in handy.
Do your research and cover all the bases. That way, if it should happen to you, you'll have peace of mind.
At Aaron Miller Insurance company in Myrtle Beach SC can  guide you through the process of getting you covered. Talk with us today by calling 843-999-0575 or emailing us at aaron@aaronmillerinsurance.com. We look forward to talking with you.